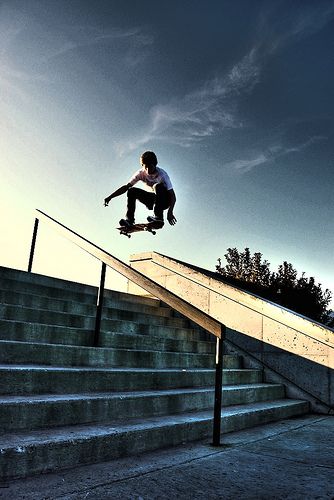 Chocolate Skate Decks
Chocolate skateboards give you the best bang for your buck. These boards are responsive, have great pop and are strong enough to handle any tricks you throw at the skate park. The hardest part about purchasing a Chocolate skateboard is choosing which deck art best suits your personality.
The Chocolate brand is part of the Girl Distributors conglomerate. Both companies were started by the same founders with Chocolate following a year after Girl was formed. Although the companies are similar and produce boards, apparel and accessories for skating they have separate professional teams. Chocolate team riders each endorse their own deck design. Team members for both Chocolate and Girl often appear at competitions or in videos together.
You can choose a deck with typical hard core skate art or just a plain Chocolate logo. Click here to see the decks. You can also get one of the team member endorsed decks bearing the profile of the rider as the artwork. If you can't get enough of your favorite team member this might be the deck for you.