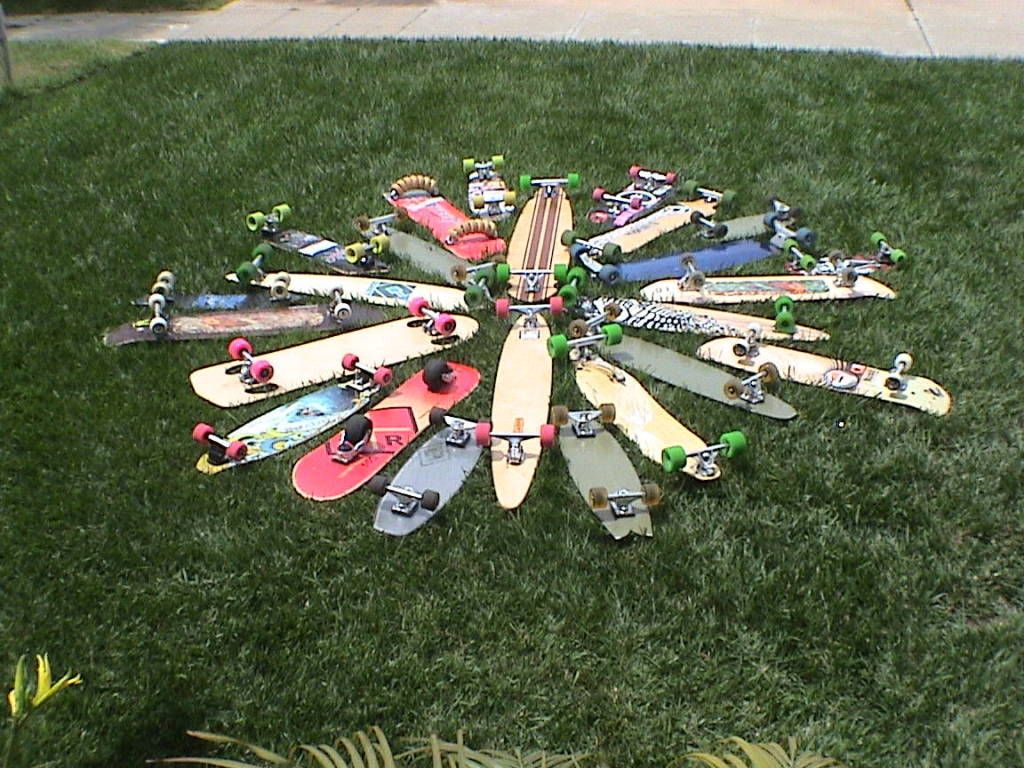 How To Find Your Best Skateboard
So, it's time. Maybe you're a newbie to skateboarding, or maybe you're ready to upgrade. Either way the time has come to get a new board. The choices though are as varied as the artwork on the decks. How do you decide what's the best skateboard for you?
Unless you have unlimited time and money you need to decide what type of riding you most want to do. Will your time be spent at the skate park? Are you ditching the car to make the daily commute on your board? Do you want to spend all your free time with the wind in your hair sliding through those downhill curves in a poetic dance with the pavement? Once you've focused on what you want, you can start seriously considering the best skateboard for you.
One of the fastest ways to zero in on your best skateboard is to talk to other riders. Ask what they like about their board. Do they wish they had purchased something else? Ask if you can try out their board so you actually get a feel for the ride. Size, shape and composition of a board will make it feel completely different than another board made for the same type of riding. Actually trying them out will help you eliminate boards that won't work for you.
Visit a skateboard retailer and ask questions. Do online research. Identify differences between Arbor, Bustin Boards, Element, Chocolate, Sector 9 and the myriads of other brands out there. Read product reviews.
Once you've narrowed your search you can think about where to buy skateboard. If you live in a metropolitan area there's probably a decent pro shop carrying what you want. Riders in more commercially challenged areas will probably be forced online to buy skateboard. Whether you buy in-store or online ask about the return policy. Chances are your board will be in excellent working order but just in case you get that one alien, defective board you don't want to discover returns aren't accepted.
Not everyone wants to use the same brand of toothpaste and not everyone loves the same brand or even style of skateboard. The reasons for buying a particular board are just as diverse as riders themselves. Take your time, do your research and be happy with your choice. Click, then go out and ride.